Save your Quote

to view your cart.
Frequently Asked Questions
-How much is shipping?
We have free shipping for all orders shipping within the USA and that meet our minimum order of 12 items.
-How much are screens and set up?
We have no screen or set-up fees for orders that meet our minimum order of 12 items.
-Can I print my same logo in different colors on different shirts?
Yes, you can! There is a $10.00 print color change fee when you change your print color but you can still combine your total quantity for quantity pricing. So, for example, if you ordered 36 black t-shirts with pink print and 36 grey t-shirts with the same print but in green you would receive the 72+ pricing for those shirts and just have to pay $10.00 to change the print color.
-Can I order a variety of sizes and products and still get quantity pricing?
Quantity pricing applies to all products that get the same print on them. So, for example, you could order 36 t-shirts (in a variety of sizes) and 36 hoodies (in a variety of sizes) with the same logo on all of them and therefore get the 72+ pricing on all of them.
-Do you offer plus sizes?
Yes, many of our products come in plus sizes. Please keep in mind that there is an additional charge of $2.00 each for sizes XXL and above.
-What if I get offered a better price somewhere else?
We do have a best price policy so if you get offered a better price somewhere else (including all fees), send us a copy of the quote and we will see what we can do to beat it.
-What happens once I send you my order information?
Once you email us your order information we will put a proof and order summary together for your approval. Upon your approval we will email you an invoice and we will then need either payment or a copy of a school issued PO to proceed with your order.

Products and Pricing
Artwork
| | |
| --- | --- |
| Start by adding | decoration options |
Use the buttons above for each location of your design
| | | |
| --- | --- | --- |
| | View our Catalog | to get Quotes and add products |
Loading Ticket...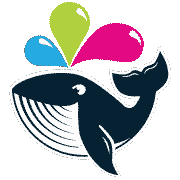 Close